Chiller Blog · Hockey
Keep your team on the ice and get the edge on the competition! Book your practice ice now at the special CAHL discounted rate of $170/hr.
**CAHL discount practice ice is available only to current CAHL teams in good standing. CAHL discount ice is limited to availability and is not applicable to all "open" ice times that may appear open on the Daily Rink Schedule. Typically the discount applies to non-prime time/lower demand ice times at the discretion of our schedulers. All players on the ice must be current members of the CAHL in good standing, with current USA Hockey registration. All players must sign in at the front desk. Failure to limit practices to current league members may cause a team to forfeit the privilege of receiving discounted ice.
Additional practice times are available.
Contact Mazin - 614-791-9999 x126 mhabash@thechiller.com or Jeremy - 614-791-9999 x123 jrogers@thechiller.com to book your ice.
1/6/2015 - Tues - Dublin - 9:00PM
---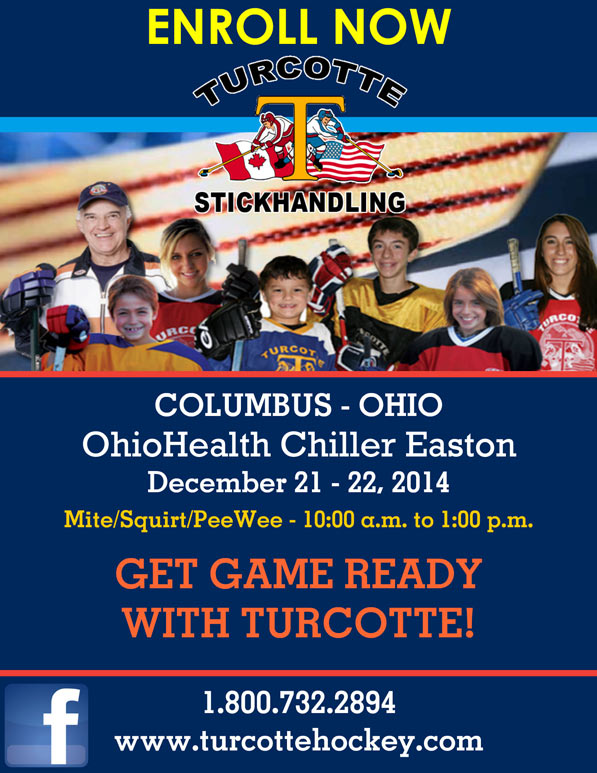 ---
The last clinic in Central Ohio will be Saturday, December 6, 2014 - 12:00-6:00pm.

Clinic Check-In
11:30am-12:00pm

Classroom Session
Columbus Airport Marriott
1375 North Cassady Avenue
Columbus, OH 43219
12:00-4:10pm

On-Ice Session
OhioHealth Chiller Easton
3600 Chiller Lane
Columbus, OH 43219
4:40–5:40pm

Please bring pen/pencil & paper for the classroom session. For the "on-ice" session, please bring your ice skates, gloves, hockey stick, and hockey helmet (required). Shin pads and elbow pads are recommended but not required.

To register for this clinic or other clinics, please visit http://www.usahockey.com/coachingclinics.
---
---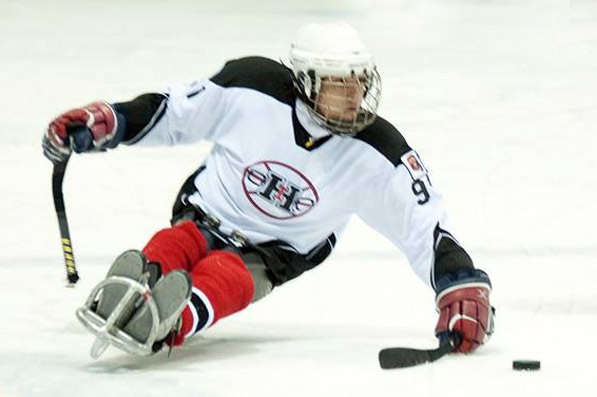 David Phillips, 18, has been named to the U.S. National Sled Hockey Developmental team following tryouts July 12-13 in Amherst, New York. David was among 49 players who tried out for the National team and Developmental, from which both rosters were announced this week.
David started playing hockey at 6 years old when he joined The Adaptive Adventure Sports Coalition (TAASC) who had started a sled skating program at OhioHealth Chiller Dublin. David became an avid skater from the start but it was when Ohio Sled Hockey formed the first competitive sled hockey teams in Columbus that he became heavily involved in hockey.
David typically can be found at the rink three times per week practicing, and he plays competitively with the Ohio United, one of the teams under the Ohio Sled Hockey banner.
As a member of the National Developmental team, he will be able to play and train with the National team. Typically the team will gather monthly to practice, and will have the opportunity to play not only the US National team, but also teams from Canada, Norway, South Korea and Russia.
Ohio Sled Hockey is a non-profit organization that promotes and teaches the sport of hockey to players with disabilities. Sled or "sledge" hockey is played just like "stand up" ice hockey only the players sit on metal frames with skate blades on the bottom. They use two smaller sticks to propel themselves as well as pass, handle and shoot the puck. Sled hockey is a fast-paced, full-contact sport that requires a demanding level of conditioning and athleticism.
Sled Hockey became an official sport in the Winter Paralympic games in 1994 and at the games this year in Sochi, Russia, the US team took home the gold.
Ohio Sled Hockey trains at the OhioHealth Chiller Dublin - for more information on the program visit their website.
---
Upcoming Events (See all)
Blue Jackets vs. Capitals
Go Jackets!
Girl Scout Glide 'n' Slide
Join professional ice-skating instructors at the Chiller for this program. You will learn the basics of ice-skating and safety skills through a 45 minute long skating lesson and all Girl Scouts will get a patch! All family and friends may join the girls following the ice-skating lesson.
Blue Jackets vs. Coyotes
Go Jackets!