Holiday Family Fun at the OhioHealth Chiller Ice Rinks
November 9, 2012 - Public Skating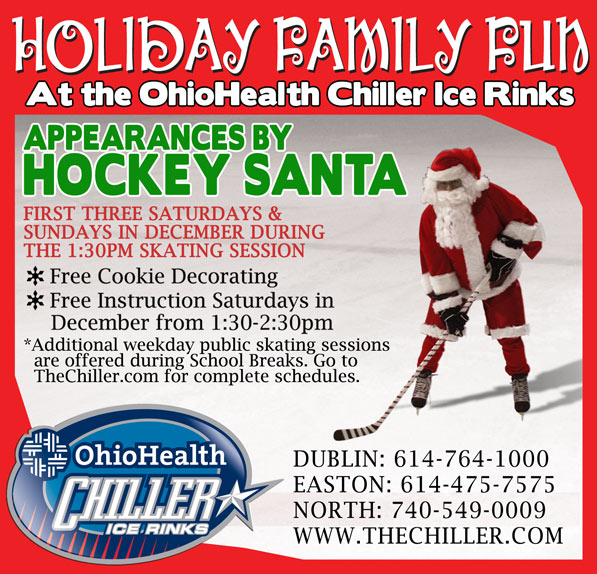 ---
Comments
want to give lessons for my kids
Comment by Peggy on November 10, 2012 @ 5:43 PM
<- Back
Upcoming Events (See all)
Chiller Hockey Camp - North
Designed for players in Junior Jackets looking to transition to team play, this summer camp is designed to help improve and advance hockey skills. Participants will learn about team play through on and off-ice instruction and have a lot of fun along the way!
Developmental Series II
Open to ALL players: house, select and travel. Head Coach: Darcy Cahill.
USA Hockey Level 2 Coaching Clinic
Saturday, September 12, 2015 - Level 2 Clinic