Chiller Women's Hockey League
12 week session plus play offs.
Games will be played on Wednesday nights.
Cost: $200 per player
FALL session begins September 4.
Registration deadline is August 19.
USA Hockey: $40 per year must be paid prior to the first game for those already not registered.
The 2012/13 registration will expire on August 31st. All players will need the 2013/14 registration.
Register online at www.usahockey.com.
MAKE YOUR CAHL PAYMENT ONLINE→
Click here for printable registration form >
Please contact Martin Spanhel with any questions: 614-791-9999x158 or mspanhel@thechiller.com
Women's League Playoffs
Women's League Standings
Women's League Leaders
Upcoming Games
DATE/TIME
FACILITY
HOME
AWAY
No upcoming games scheduled
Stats by Chillerstats - Copyright 2015 cfOrange, LLC
Previous Session's Champions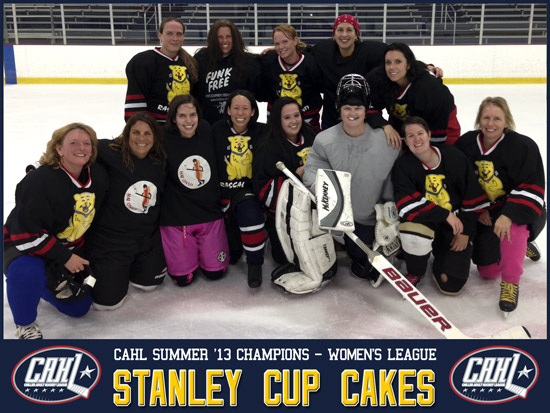 Upcoming Events (See all)
Quarterly Scout Skate
Scouting Packs will be able to earn their Ice Skating Belt Loops during quarterly Scout events.