Chiller Blog · Figure Skating
Register now for the 2014 Buckeye Skate Competition, hosted by The Skating Club of Central Ohio on Saturday, June 7th at OhioHealth Chiller North.
This competition is sanctioned by US Figure Skating for Adult, Basic Skills, Beginner – Novice & IJS, Critiques for Juvenile and above, and Artistic/Showcase levels.
---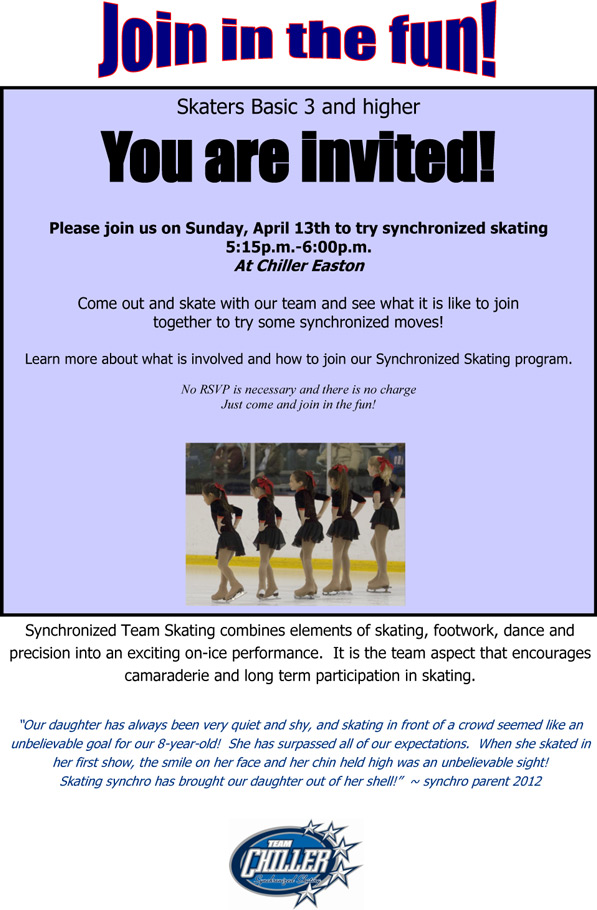 Contact Figure Skating Director Denise Hughes for more info - dhughes@thechiller.com or 614-791-9999 x124.
---
A great way for children to try it!
Already love skating? Improve skills for more fun!
Lower time & cost commitment for first-timers.
Make it a family activity!
For all levels (ages 4 & up).
4 week class starting the week of Nov. 4.
Dublin: Wednesdays 6:45pm & Saturdays 10:45am
Easton: Tuesdays at 6:45pm
North: Mondays 6:45pm & Saturdays at 10:45am
Download a printable registration form >
For more information, contact Figure Skating Director Denise Hughes - dhughes@thechiller.com or 614-791-9999 x124.
---
Chiller Spring Classic Schedule Now Available
Chiller Spring Classic
USFS Basic Skills through Preliminary
3600 Chiller Lane (Easton)
Columbus, Ohio 43219
March 9, 2013
Click here to download a printable competition schedule (PDF) >
Click here to download a printable practice ice schedule (PDF) >
For more competition information, visit the Special Events Page >
---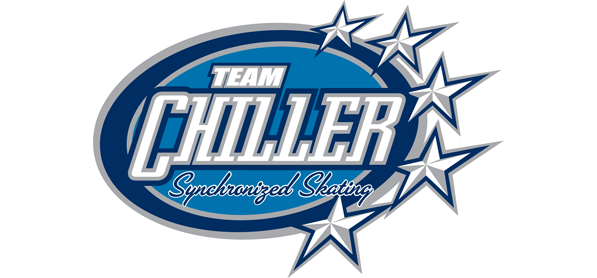 Team Chiller is sponsoring the annual
Figure Skate & Dress Sale... and more!
OhioHealth Chiller Easton Party Room
Friday, February 15th 4p.m.-8p.m. (plus Bake Sale!)
Saturday, February 16th 9a.m.-11a.m.

Come and check out this once a year opportunity to purchase and sell gently used figure skating equipment, apparel and accessories.

If you are interested in selling items pick up a seller's packet at any Chiller location or click here to download a printable PDF >

Questions contact: Karen Williams at daisy30uk@gmail.com or Karen Kelly at kkelly@imaginasean.com
Download a printable event flier >
---
Upcoming Events (See all)
Chiller Pre-Season Tune up with Lee Harris
With his power skating and conditioning camp for ages 6-18, Coach Lee will combine his expertise in skating and hockey to push players to a higher level of skill and conditioning required for a successful hockey season
2014 Hockey Equipment Swap
Join us Saturday, September 20th, 12:00-2:00pm at OhioHealth Chiller North for the 2014 Hockey Equipment Swap. Donate used equipment at any OhioHealth Chiller location and receive two free CBJ pre-season ticket vouchers.