Chiller Blog · Public Skating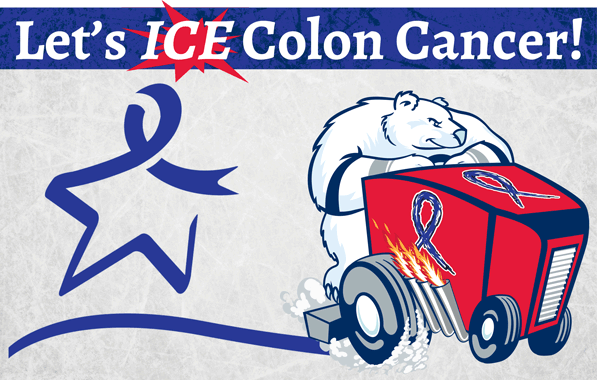 Help us put the CHILL on Colorectal Cancer and support Connor's BLUE Ribbon Campaign to END colorectal cancer.
Saturday, March 18th
1:30-5:00pm public skates at OhioHealth Chiller Dublin, Easton and North
The OhioHealth Chiller Ice Rinks will donate all skate rental fees to Race for Hope for awareness and research. There will also be a Bake Sale at the Dublin location.

---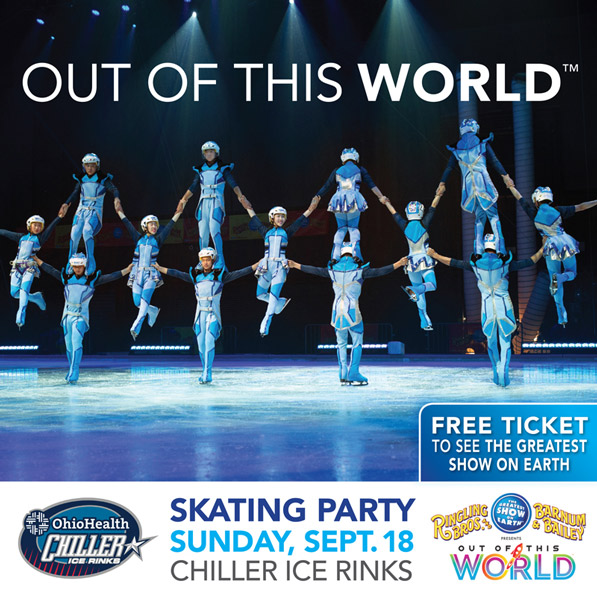 The all new circus by Ringling Bros. and Barnum & Bailey, Out of this World, adds the element of ice to the circus floor.

See for yourself the tricks and stunts that can be performed on ice skates for free. The first 75 kids to open skate on Sunday, Sept. 18 will get a free ticket voucher to see the show at the Schottenstein Center on Oct. 14, 2016.

The OhioHealth Chiller Easton location will even have a real Ringling Bros. and Barnum & Bailey clown from 1:30-3:30 pm!


---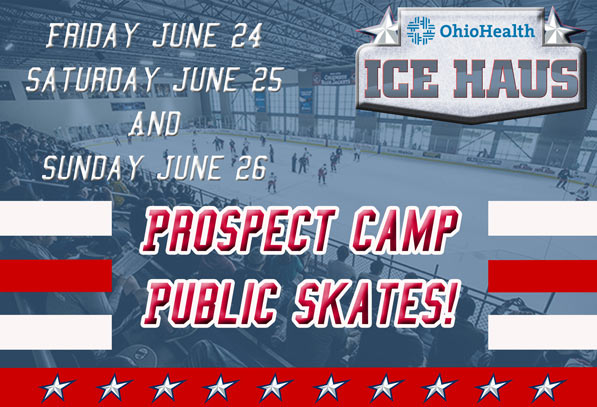 Come watch the Jackets prospects and ice skate between their sessions!
OhioHealth Ice Haus
200 W. Nationwide Blvd.
Columbus, Ohio 43215
614-246-3380

Friday June 24 - Draft Party Skate
Public Skate: 4:00-6:00pm
Draft Party at Nationwide - 5:00pm
Draft Starts at 7:00pm

Saturday June 25 - Prospect Camp Skate Day 1
Blue Jackets: 9:30am-12:00pm
Public Skate: 12:15-2:00pm
Blue Jackets: 2:30-5:00pM

Sunday June 26: Prospect Camp Skate Day 2
Blue Jackets: 8:30-11:00am
Public Skate: 11:15am-12:45pm
Blue Jackets: 1:15pm- 3:45pm

Early-Bird Price: Pre-Purchase your tickets by Thursday June 22 and pay $5 including skate rental for students and adults and $4 for children 4 and under.
---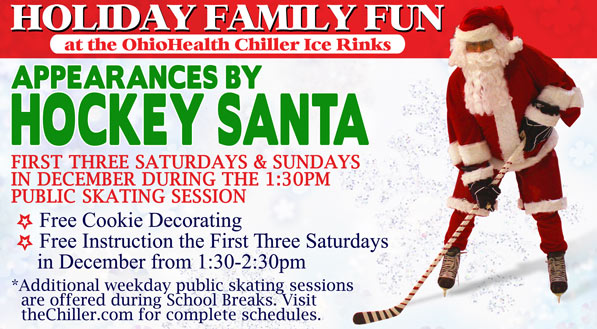 ---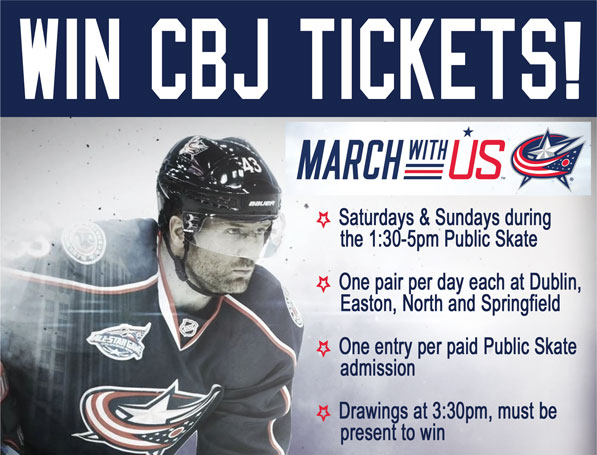 ---