Ohio Blades Sled Hockey Team vs U18 AAA Blue Jackets Sat. 12/29 @ 4:30pm!
December 29, 2012 - Ice Haus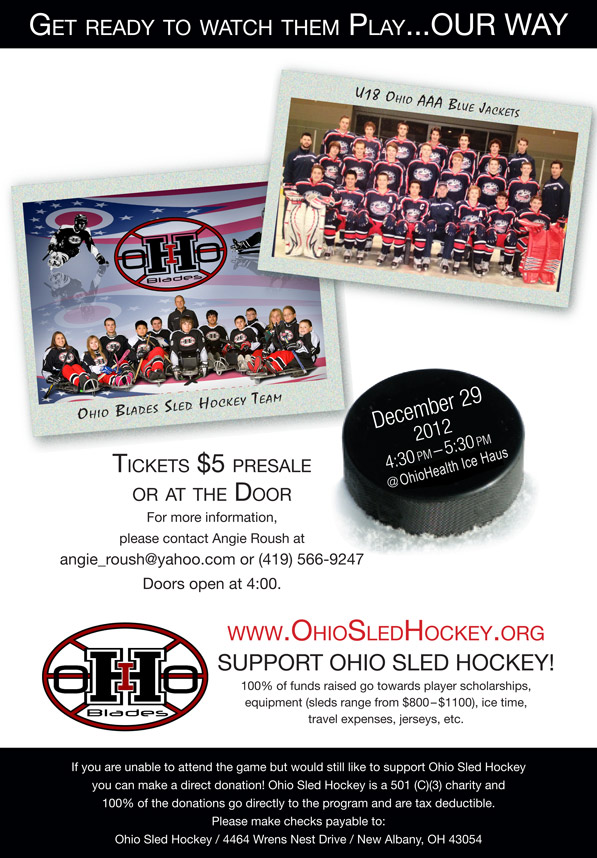 <- Back
Upcoming Events (See all)
2014 Hockey Equipment Swap
Join us Saturday, September 20th, 12:00-2:00pm at OhioHealth Chiller North for the 2014 Hockey Equipment Swap. Donate used equipment at any OhioHealth Chiller location and receive two free CBJ pre-season ticket vouchers.