Ohio Blades Sled Hockey Team vs U18 AAA Blue Jackets Sat. 12/29 @ 4:30pm!
December 29, 2012 - Ice Haus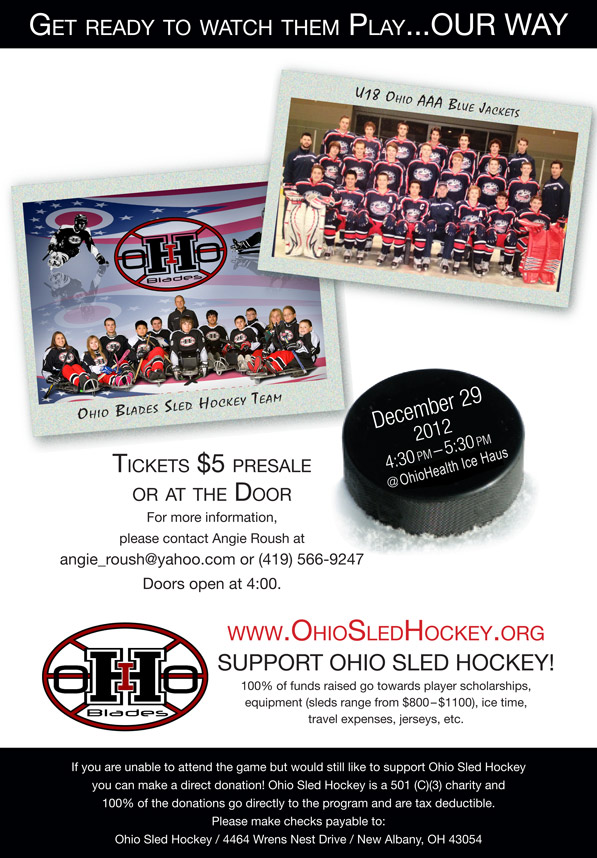 <- Back
Upcoming Events (See all)
CAHL C, D & E Goalie Clinic
Professional goalie coach Dave Caruso (New Jersy Devils) will instruct adult goalies on the proper use of goalie specific movements, proper positioning and depth awareness, proper save techniques and pro tips to STOP MORE PUCKS!
2014 Hockey Equipment Swap
Join us Saturday, September 20th, 12:00-2:00pm at OhioHealth Chiller North for the 2014 Hockey Equipment Swap. Donate used equipment at any OhioHealth Chiller location and receive two free CBJ pre-season ticket vouchers.