School Field Trips
LEARN SOMETHING ABOUT US AND YOURSELF AT OUR FIELD TRIPS!
Fun Fact: Through a field trip survey, we discovered that more than half, and oftentimes more,of our field trip guests had not experienced ice skating until their field trip visit. The experience opens eyes to a life-long activity, either recreationally or competitively, that they may not have discovered otherwise.
Our Field Trip provides the perfect way for schools, daycares, camps and organizations to get kids (grades 12 & under) active and involved with awesome field trips at the OhioHealth Chiller Ice Rinks and OhioHealth Ice Haus.
At the Chillers and Ice Haus, we'll provide services including ice skating with skate rental, broomball with equipment, music, skate guards to help keep everyone safe, concessions, lunch space for sack lunches and more!
Add-ons can include educational facility tours, ice skating lessons and/or concession packages.
Bring your group and let them discover something unique about themselves! Check out the details below and give us a call with any questions or to book your field trip today at (614) 791-9999 x 126.
All field trips are up to one to two hours in length on the ice. Additional hours can be arranged with the Group Sales Manager.
FIELD TRIP DETAILS:
Times
Field Trips can be scheduled Monday–Friday between 8:00am and 4:00pm (based upon availability).
Rates
$10.00/person with 20-29* participants
$9.00/person with 30-59 participants
$8.00/person with 60-99 participants
$7.00/person with 100-199 participants
$6.00/person with 200+ participants
*Minimum payment for 20 participants is required.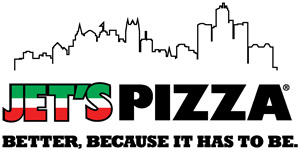 Food
Hot Dog, Chips and Drink of Choice - $3.50/person
Slice of Cheese Pizza and Drink of Choice - $3.00/person
2 Slices of Cheese Pizza and Drink of Choice - $4.00/person
Popcorn and Drink of Choice - $2.00/person
To check date availability of our field trips or if you have questions, please fill out our contact form >