Hockey is for Everyone Night with Your Columbus Blue Jackets

Hockey Is for Everyone uses the game of hockey - and the NHL's global influence - to drive positive social change and foster more inclusive communities. We support any teammate, coach or fan who brings heart, energy and passion to the rink. We believe all hockey programs - from professionals to youth organizations - should provide a safe, positive and inclusive environment for players and families regardless of race, color, religion, national origin, gender, disability, sexual orientation and socio-economic status.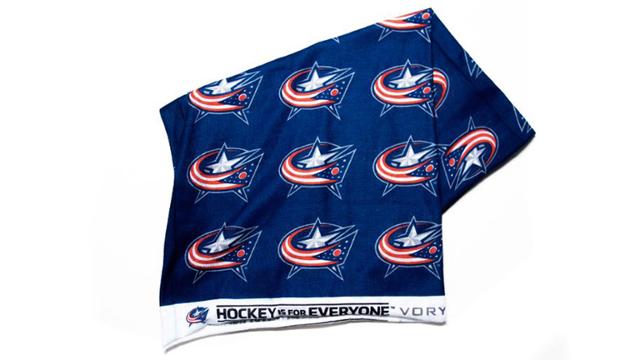 The Columbus Blue Jackets are once again thrilled to join the National Hockey League this February in support of Hockey Is For Everyone Month. The annual Hockey Is For Everyone Night presented by Vorys will take place on Friday, February 7 when the Jackets host the Detroit Red Wings.
Throughout the game fans will see moments to celebrate diversity and inclusion in the sport of hockey, including a special rendition of the National Anthem will be performed as the Gay Men's Chorus join Leo. Additionally, during the game, several individuals from the central Ohio hockey community will be honored during a pre-game on-ice ceremony and the Ohio Sled Hockey and Blue Jackets Special Hockey programs will be featured during both intermissions.
The first 10,000 fans will receive a Hockey is for Everyone CBJ-branded runner's buff courtesy of Vorys.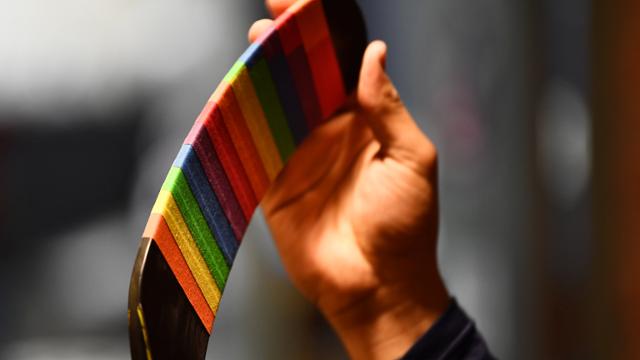 Sticks with Pride Tape Auction
In a continued effort to show support for inclusion in the sport, the Blue Jackets players will use special rainbow colored Pride Tape on their sticks during pregame warmups on Hockey Is For Everyone Night as a badge of support for the LGBTQ community. Select players' sticks will be individually autographed by the respective players and available for auction that night. Proceeds will benefit the You Can Play Project.
Mobile bidding will run from 12PM February 7 through the end of the second intermission of the February 7 game vs. Detroit. Fans may text CBJAUCTION to 76278 or visit cbjauction.givesmart.com to participate in the auction.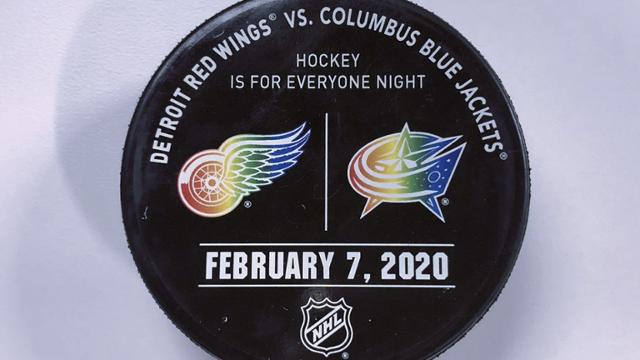 Commemorative Hockey Is For Everyone Puck
A limited quantity of Hockey Is For Everyone pucks from that evening's warmups will be on sale at the Blue Jackets Foundation kiosk, located near sections 110-111 on the main concourse. Pucks will be sold for $40.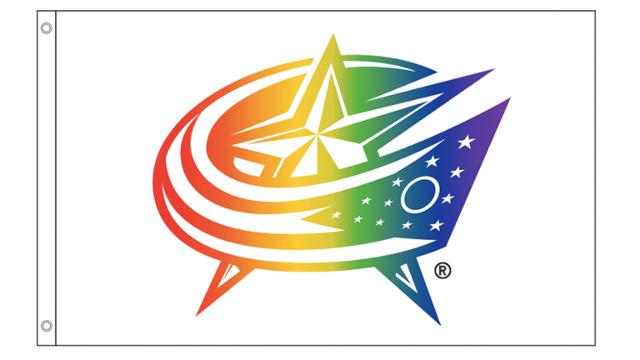 Pride Night with VIP Pregame Event
Tickets start at $40 and includes a Pride Night flag with an opportunity to win pre-game fan experiences.