Breakfast Club with Jimmy Wall - New session begins September 13 @ North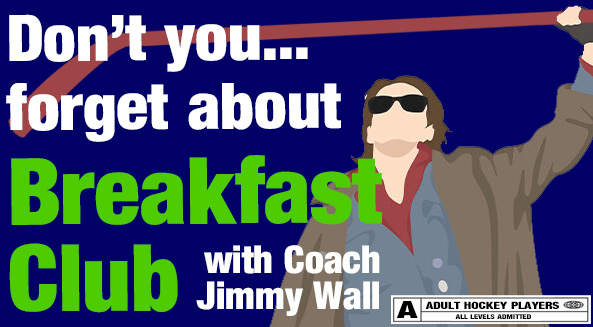 Breakfast Club with Jimmy Wall - Begins September 13 @ North
For adult league players of all levels.
Power Skating
Passing
Shooting
Stick Handling
Team Play & Positioning
Conditioning
8-week session - $200
7:30-8:30am @ NORTH
September 13-November 1, 2022
9/13/2022
9/20/2022
9/27/2022
10/4/2022
10/11/2022
10/18/2022
10/25/2022
11/1/2022
The coffee's on us!
Contact Coach Jimmy Wall for more information - jwall@thechiller.com.
---
About Coach Jimmy: Coach Jimmy Wall is a Columbus native and grew up in the Chiller Ice Rinks. He started skating at the age of four and played as a defenseman in the Learn to Play, House, Select, CCYHA Travel, High School and Ohio AAA Blue Jackets programs. After attending training camps at the Junior A level, he obtained a degree from The Ohio State University while serving as a Training Associate for the hockey training program with Accelerate Ohio, coaching for the Ohio AAA Blue Jackets, the Blue Jackets Hockey School and Jr. Jackets programs. Coach Jimmy returned to the hockey world in 2021 and remains active in the youth hockey community.