Breakfast Club with Rob Schriner - New session begins Sept. 8th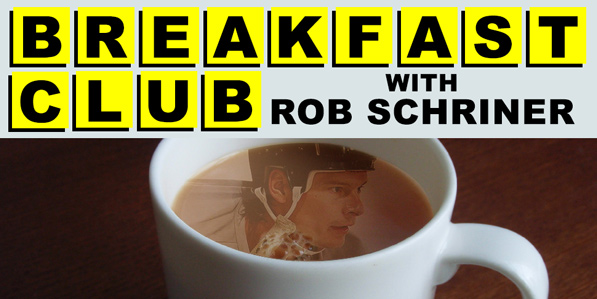 Breakfast Club with Rob Schriner - Begins Sept. 8th
In an effort to ensure the safety of participants we have limited enrollment and adjusted the itinerary. Please review our COVID-19 Guidelines before registering for this program.
For adult league players of all levels.
Power Skating
Passing
Shooting
Stick Handling
Team Play & Positioning
Conditioning
4-week session - $100
7:30-8:30am @ Ice Works
Tuesdays, Sept. 8-29 , 2020
Fridays, Sept. 11-Oct. 2, 2020
Limited to 15 full-time and 5 drop-in participants.
The coffee's on us!
Contact Hockey Director Rob Schriner for more information - rschriner@thechiller.com.