Free Public Skate with US Olympic Speedskaters: April 14, 4:30-6:00 PM at Chiller Easton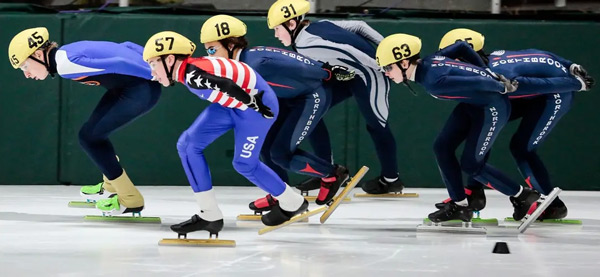 Free Public Skate with US Olympic Speedskaters: April 14, 4:30-6:00 PM at Chiller Easton
Meet and skate with an Olympic Speedskater!
The Columbus Speedskating Club is hosting a stop on the USS Tour of Olympians.
Skate for free (skates included!) with Austin Kleba and Andrew Heo of the 2022 US Olympic Speedskating Team from 4:30-5:30. Meet-and-greet with athletes from 5:30-6:00.
RSVP suggested.
Contact Columbus Speedskating with questions.